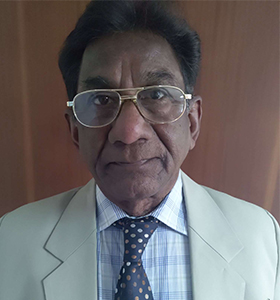 Subrahmanyam Bhima
President
National Federation of State Cooperative Banks (NAFSCOB) India
Mr. Bhima Subrahmanyam is the Chief Executive Officer (CEO)/Managing Director of NAFSCOB since 1990. Prior to joining NAFSCOB, Mr.Bhima was associated with viz., Indian Institute of Management (IIM), Ahmedabad, Space Applications Centre of Indian Space Research Organisation (ISRO) and National Institute of Rural Development (NIRD) in India. He has about 45 years of experience in the areas of Rural communication, Rural Development, Agricultural Credit, Cooperation,cooperative Banking etc. He is author of more than 100 articles, Research Papers,Occasional papers etc. in the above areas which include Rural savings mobilisation. He attended about 120 training programmes/workshops conferences and seminars. He coordinated more than 100 national level seminars/workshops on rural cooperative credit and banking issues. He served as resource person to number of programmes and shared his experiences on most important issues involved in cooperative credit delivery system.He was in the past member of a number of Committees appointed by NABARD and Government of India. He was on the Governing council of Bankers Institute of Rural development (BIRD) and continues to be member of Advisory Council, College of Agricultural Banking ,Reserve Bank of India.

K. Sivadasan Nair
Vice-President
Asia-Pacific: ICA-AP Committee on Credit and Banking
Advocate by profession, Shri K. Sivadasan Nair is a veteran Cooperator from Kerala whose association with the movement from grassroot level to national level extends to more than 40 years. He has completed 40 years as Director of Kerala State Cooperative Agricultural and Rural Development Bank and 17 years as its President. Shri Nair was also elected to Kerala Legislative Assembly for two terms. At national level, Shri Nair has long association with National Cooperative Agriculture & Rural Development Banks' Federation and National Cooperative Union of India. Shri Nair was elected Chairman of ICA AP Credit and Banking Committee, in Kobe, Japan and continuing from 2012. He is also associated with the International Raiffeisen Union and Asia and Pacific Regional Agricultural Credit Association
Board Members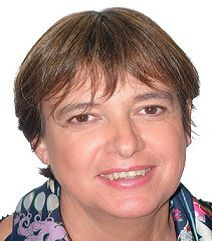 Isabelle FERRAND
Chief Financial Officer of Credit Mutuel's central body, Member of the Board of International Cooperative Alliance (ICA).
Ms. Ferrand is the Chief Financial Officer of Credit Mutuel's central body, where she is in charge of accounting and regulatory policies, consolidated financial statement, prudential reporting to the competent authorities and financial control. Credit Mutuel Group is the 34th largest bank in the world, with two main activities: banking and insurance. It employs close to 80000 people. She represents the International Co-operative Alliance on the IFRS Advisory Council. She has a master's Degree and a Superior Accounting Studies Diploma.
George Magutu Mwangi
Nominated by: Kenya Union Of Savings & Credit Co-operatives Ltd. (KUSCCO)
Mr. Magutu is the Treasurer of New Fortis SACCO from 2003 to todate; Elected Board Member of KUSCCO in 2008 and served as the Chairman of Business Sub-Committee from 2008 - 2011. In 2012-to-date, elected the National Chairman of KUSCCO Limited. Mr. Magutu joined ICA board in the year 2018. Under his watch, the Asset of KUSCCO increased from USD 57,027,321 in 2012 to USD 134,430,961 in 2018; Membership of SACCOs increased to 3,685 from 2,536. Mr. Magutu successfully completed ICUDE Programme in Bahamas, United States of America in July, 2019. Has attended various international seminars and has a vision for SACCOs in Kenya to be the best in the world.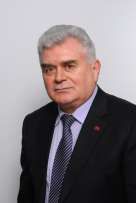 Mieczyslaw Grodzki
Nominated by: National Co-operative Council - NCC
Dr. Eng. Mieczysław GRODZKI, construction engineer by education, was involved in many cooperative initiatives particularly in banking, housing, and handicrafts sectors. He was chairman of Supervisory Council of the Cooperative Bank in Piaseczno, deputy chairman of the Supervisory Council of "Franciszek Stefczyk" Auditing Union of Cooperative Banks and in 2017 he was elected President of the Board of NCC. He was also active in other cooperative, employers' and professional organizations. He participated in the works of the Parliamentary commission for cooperative legislation. In 2017 he was elected to the Board of Cooperatives Europe and the Executive Committee of ICAO. As president of the Board of NCC, the apex organization of cooperatives of all sectors in Poland, Mr. Grodzki is authorized to represent on the international level all Polish cooperatives including cooperative banks.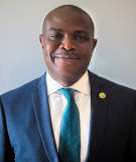 Kabir Ayinde-Tukur
Nominated by: Cooperative Mortgage Bank Ltd. (CMB)
Mr. Kabir Ayinde Tukur is currently the MD/CEO of Cooperative Mortgage Bank Ltd. He is a seasoned Banker of over 30years and an alumni of Kaduna Polytechnic, Kwara Polytechnic and Harvard Business School, USA. He started his banking career in 1986 with Savannah Bank Nig. Plc. and has worked in various departments at different levels. He seats on the Board of some other companies.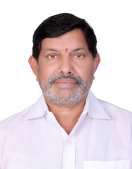 Ravinder Rao Konduru
Nominated by: National Federation of State Cooperative Banks (NAFSCOB)
Sri Konduru Ravinder Rao is holding the post of President of the Telangana State Cooperative Apex Bank Ltd for one of the Prime Agrarian State in South India, the newly formed Telangana State, Hyderabad. Having flair and interest towards the Agricultural financing and knowing the status and conditions of the farming community, he entered into Cooperative Financing Institution at his native village (Gambhiraopet, Karimnagar District, Telangana State), the lowest level of the Primary Agriculture Cooperative Credit Society (PACS), which is the conglomeration of farmers, who borrow credit for agriculture from a District level cooperative Bank (DCCBank). Having proven his leadership at the Primary Cooperative level, he was unanimously elected as President of the District Cooperative Central Bank, Karimnagar in the year 2005.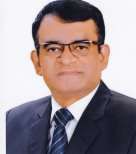 Ahmed Mohiuddin
Nominated by Bangladesh Samabaya Bank Limited (BSBL)
He has been involved with cooperative societies and it's welfare for the last 30 years since 1989, and have been constantly learning and improving the ways to make cooperative an efficient, credible and renowned name in the country. For his expertise and leadership, He has been elected 4 times in a row at Bangladesh Samabaya Bank Limited (BSBL), the only government approved cooperative bank in Bangladesh - serving more than 20 million cooperative members at present. He worked from root level to field offices where he learned the actual need and expectation from a cooperative body as well as a financial institution.
---